Our Sanctuary

Click a picture to see a larger version of it. Then click "Back" to return to this page.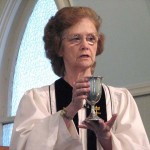 Here in the sanctuary, we celebrate communion the first Sunday of each month and on special occasions.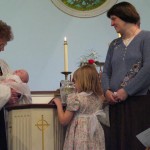 We welcome souls into the Christian fold through baptism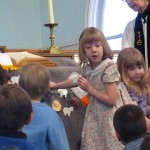 And here they attach to a blanket on the altar symbols of our donations.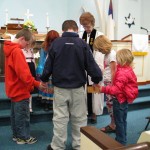 Children often brighten our experience in the sanctuary.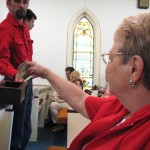 We receive special offerings on the first Sunday of each month.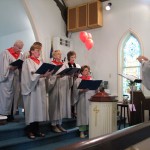 The choir helps us lift songs of praise to the Lord.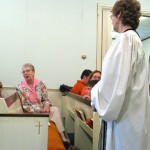 Members often contribute to the services informally.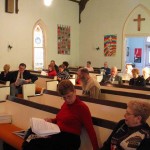 We hold most congregational meetings in the sanctuary.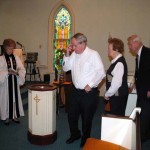 Sometimes we use the sanctuary for special services, like renewing our baptismal vows.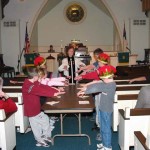 Here the children are learning a lesson in sharing.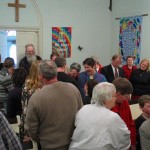 Each Sunday morning we enjoy the opportunity to greet each other.
And from time to time special music enlivens the service.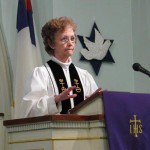 And, of course, it is here in the sanctuary that we hear the Gospel preached.